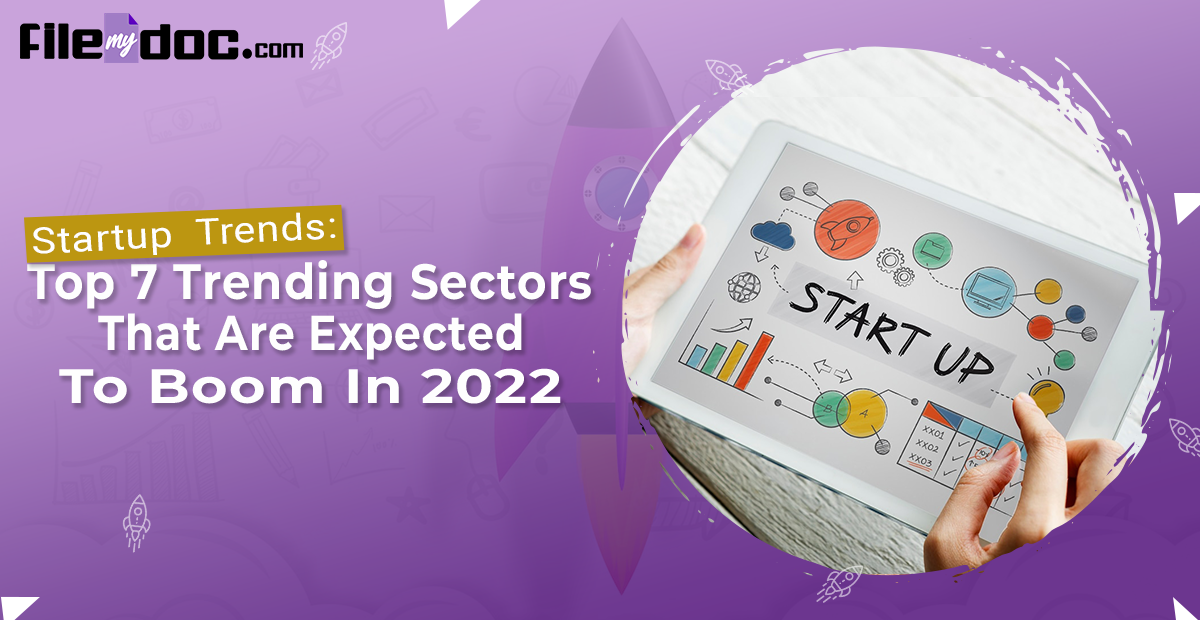 Startups in India have grown remarkably over the years. Supported by favourable demographics, increased startup investors, government initiatives and increasing mobile penetration, India now has the 3rd largest startup ecosystem in the world.
Though still young, the Indian startup ecosystem is maturing, with the entrepreneurs beating all odds to keep their startups growing.
Pandemic tested the mettle of Indian startups, and despite many ups and downs, some sectors managed to grow even in the disruptions caused by the pandemic. For some, pandemic restrictions halted the growth and forced many entrepreneurs to be flexible with their business models.
Even the pandemic could stop the Indian entrepreneurial spirit, and the country witnessed at least 14,000 recognised startups during fiscal 2022, according to the Economic Survey 2021-22. Additionally, in 2021, a record 44 Indian startups achieved unicorn status, taking the overall number of startup unicorns in India to 83.
In this article, you will get to know about the top 7 trending sectors that are most likely to grow in 2022.
1. Cloud Computing
Because of the pandemic, the remote working trend has exploded in popularity. Though the trend was gaining popularity over the last decade, the pandemic-related global circumstances accelerated this shift, leading to the growth of cloud computing solutions. Cloud computing has come to the rescue, making remote working easier and more manageable.
As per International Data Corporation (IDC), a global provider of market intelligence and advisory services, the overall Indian public cloud services market is expected to grow at a CAGR of 24.1% for 2020-25 to reach $10.8 billion by 2025.
Globally, the cloud computing market size is expected to grow from USD 445.3 billion in 2021 to USD 947.3 billion by 2026.
2. Biotechnology
Just like cloud computing, the biotech sector has grown in prominence as a result of the effective production of vaccinations to combat the COVID-19 pandemic.
Having emerged as an integral part of the Indian bio-economy, currently, the Indian biotech industry holds 3% of the global market share.
With more than 4000 startups in the segment, the Indian biotechnology industry is expected to reach US$ 150 billion by 2025. Globally, the biotechnology market size is forecasted to reach $2.44 trillion by 2028, growing at a CAGR of 7.4%.
3. Data Analytics
With things going digital, organizations have more data at their disposal than ever. Because of this, companies are now prioritizing data gathering and research as a vital business operation.
Using data analytics, companies are building solid strategies in product development, customer satisfaction, and more. Data analytics is among the fastest-growing in-demand jobs since 2019 and would continue for years to come, stated a report by LinkedIn.
As per a report, the analytics industry in India is predicted to grow to a market size of $98.0 billion by 2025 and $118.7 billion by 2026.
4. Artificial Intelligence
Over the years, AI has emerged as the main driver of many emerging technologies. Be it to manage operations, scale supply chains in response to real-time or predicted demands, improve ROI or achieve cost savings, the demand for AI-powered applications has increased.
Some are either in the very early stage of AI integration or planning to integrate, but every industry is integrating AI to create better services and products. Industries including manufacturing, healthcare, education, and transportation are using AI.
As per the latest report by International Data Corporation (IDC), India Artificial Intelligence Market, 2021, India's AI market is expected to reach USD 7.8 billion by 2025.
But as technology is improving, AI is advancing. And with more advancements, AI will continue to act as a technological innovator for the foreseeable future.
5. Internet of Things (IoT)
With technology redefining the potential of everyday products and consumers wanting everything smart, the Internet of Things (IoT) is likely to make regular life easier and experiences better by connecting everyday products with people.
As India is a vibrant economy, backed by rising internet penetration, strong connectivity and coverage, an increase in smart applications adoption, etc., the IoT ecosystem is expected to continue growing.
According to a report, the Indian IoT market is expected to reach US$9.28 billion by 2025 from US$4.98 billion in 2020.
6. Cybersecurity
With the growth of digital infrastructure and more people online, cyberattacks have gotten quite frequent, and the need for cyber security is more than ever.
The Indian cybersecurity startups are already witnessing huge demand and the cybersecurity space is among one of the few trending sectors. Additionally, with the growth of cloud computing, IoT systems, and other internet-dependent tools, the cybersecurity industry has grown leaps and bounds.
According to a report by the Data Security Council of India (DSCI), the Indian cybersecurity services and product industry generated a revenue of USD 9.85 billion in 2021. Globally, the cybersecurity market size is expected to grow to USD 345.4 billion by 2026 from USD 217.9 billion in 2021.
7. Sustainable Products Market
Increasing environmental and climate concerns are pushing businesses and individuals to promote a sustainable way of living. Because of this, businesses are manufacturing a variety of everyday-use products that are earth-friendly. And as awareness among people about conscious consumption and environment-positive products is rising, the demand for sustainable products is increasing.
Changing consumer behaviour and product adoption has led to an increase in eco-friendly products, biodegradable packaging and a zero-waste lifestyle, discouraging single-use plastics.
A survey conducted by Statista highlighted that 30% of survey responders have stopped buying a certain brand in the fashion sector due to a lack of sustainability. The trend is likely to continue as consumers are now consciously consuming and inclining towards more environment-positive products.